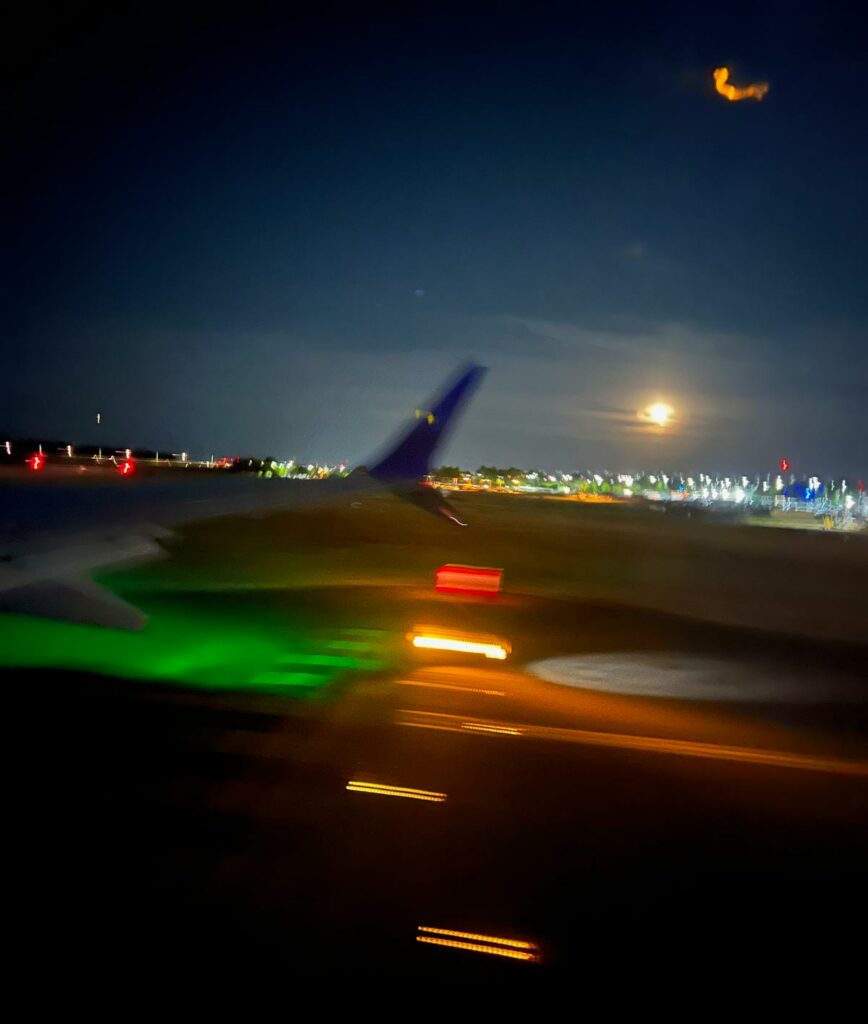 I'm typing this post from Springfield, Missouri, where I am staying with the model I'll be photographing for a revamp of this site. We are due to leave in a few days for Barcelona on a long-delayed trip (first planned in 2018, postponed for years thanks to COVID-19).
I'm in Springfield . I packed my bags with all five currently existing xenomorph hiphugger strapons and both the xenomorph facehugger gag prototypes, which took quite some amount of work and barely fit in my suitcase.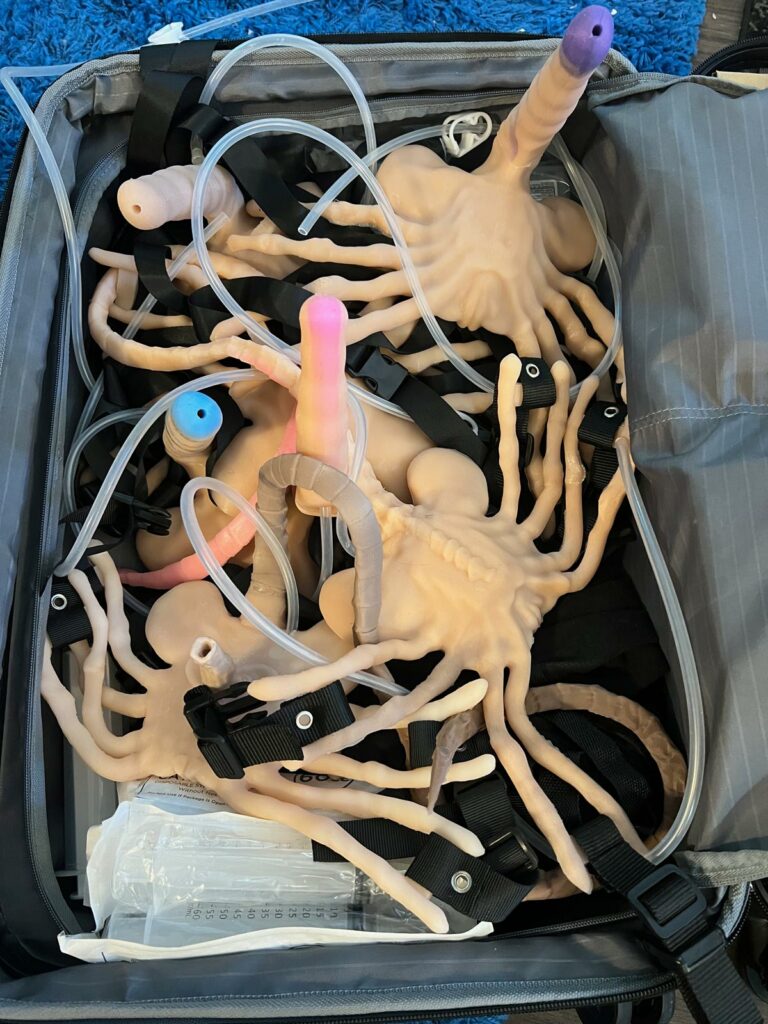 We'll be shooting a ton of photos of various sex toy designs for this very site, and we've also planned a Borg Queen Xenomorph Hiphugger Gangbang, which will be the true acid test of the hiphugger design.
We did a test fitting of the new harness design of the xenomorph hiphugger strapon. I'm calling this the Version 7.5 hiphugger, since it was made with the Version 7.0 mold modified with the version 8.0 harness design.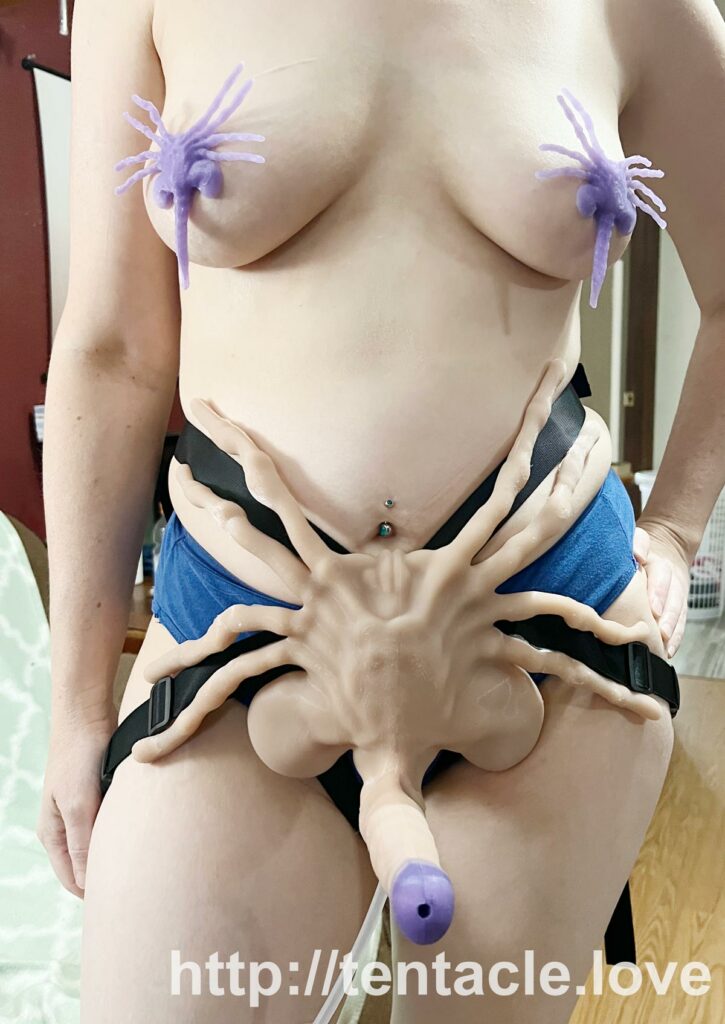 The version 8.0 harness design works really well: it's quite solid and secure, but also allows the wearer full freedom of motion—you can even wear it sitting down!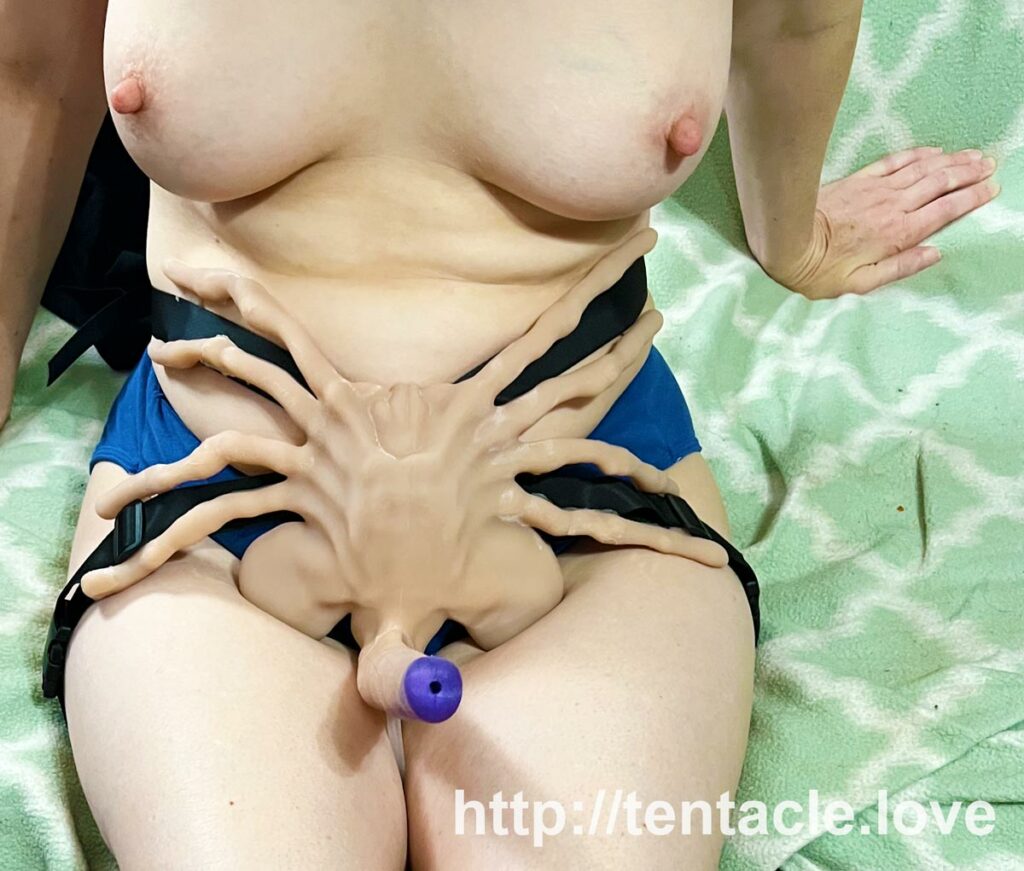 We also tested out the Xenomorph Tithugger Pasties! It's been tricky to find skin-safe adhesive that lets them stick, since they're made of medical-grade silicone that sticks to…well, not much, really.
Clothing adhesive strips didn't work. Neither did spirit gum. I finally got some silicone adhesive used by Hollywood to make silicone prosthetics and creature FX, and it worked a treat.
We tried with the legs and tail loose, so they sort of wriggle around when the wearer moves, and also with the legs glued down.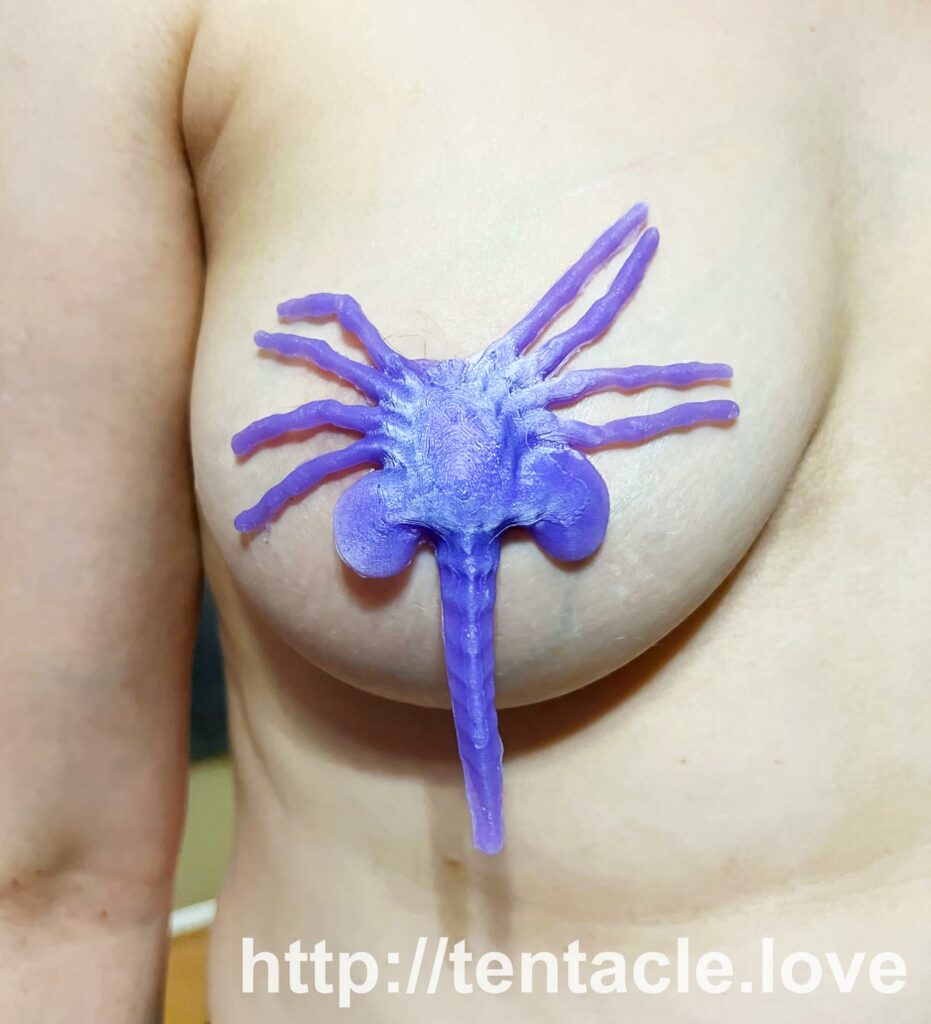 I brought a huge pile of other sex toy prototypes as well, including a silicone tentacle cock sheath made with a new UV-reactive pigment that also glows in the dark. I love the way it looks in darkness.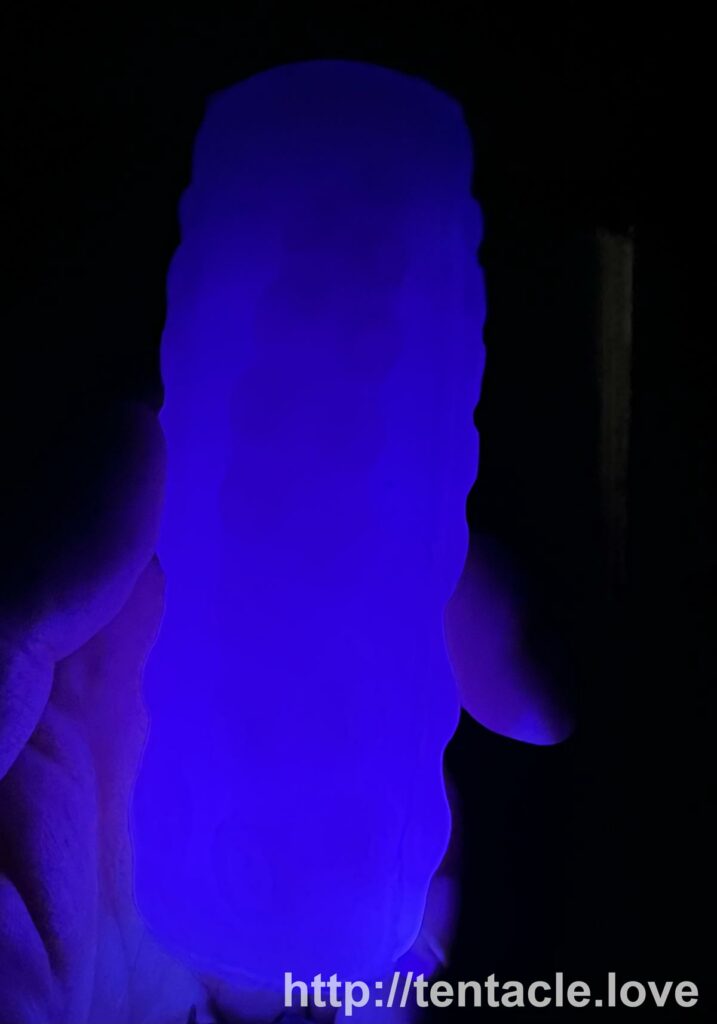 Since a lot of the prototypes are made with UV-reactive pigments, we thought it might be fun to paint her with UV-reactive body paints for the shoot. We did a test of the body paints, and I think the result was kinda cool and interesting: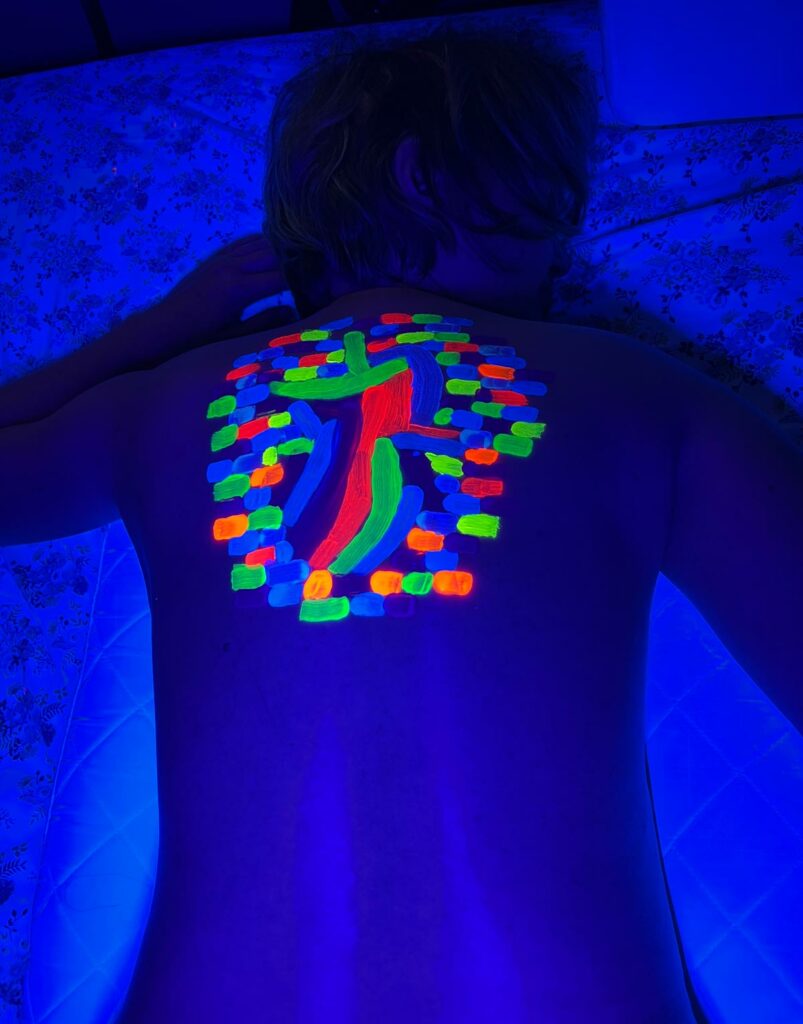 If the Borg Queen xenomorph hiphugger gangbang goes well, I'm about ready to call the xenomorph hiphugger design done, and make some metal molds. After that, I will likely offer them for sale right here on this site!