Two more photos for your viewing pleasure, one of the xenomorph hiphugger strapon (with the Borg Queen xenomorph cosplay, of course) ad one of the facehugger gag.
First, the Borg Queen hiphugger strapon: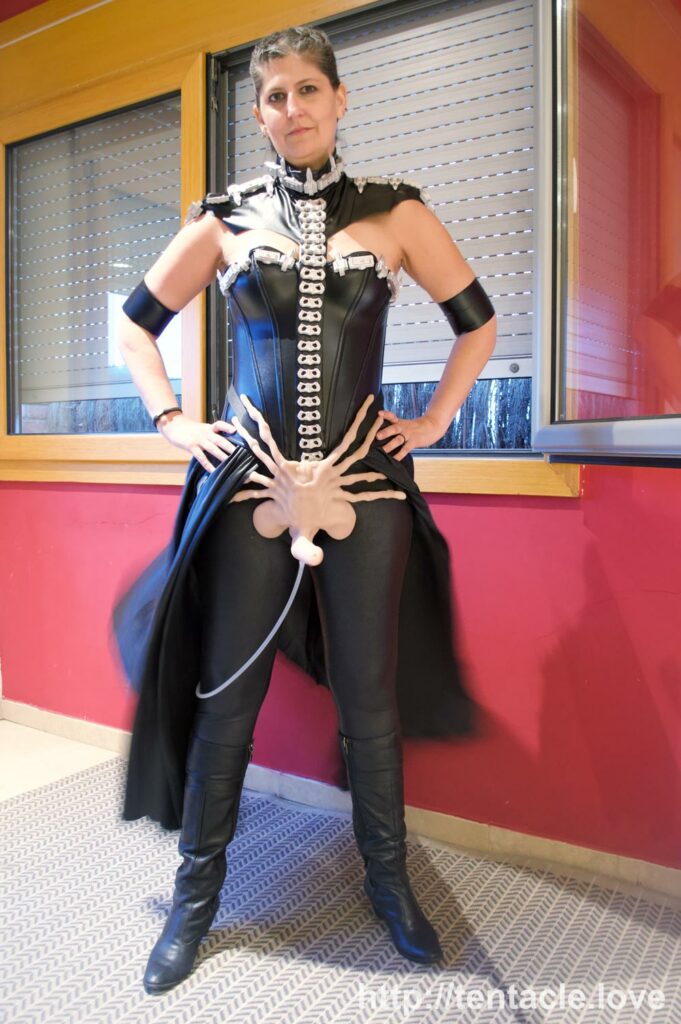 The vertebrae and other parts of the costume are 3D printed directly onto fabric which is then sewn onto the costume. This is the very first usable hiphugger strapon, and the only one with a detatchable tube for making it squirt.
Here's another shot of the version 1.1 xenomorph facehugger gag: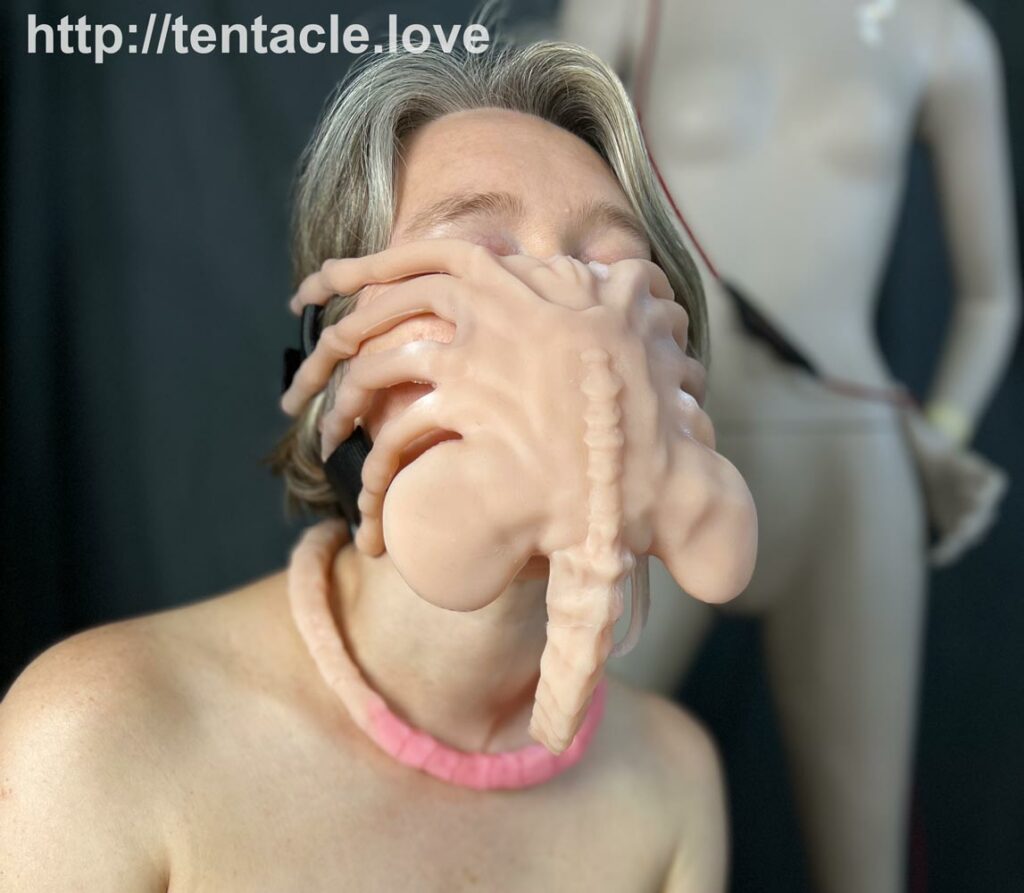 This gag features an ovipositor made of very soft squishy silicone that extends into the wearer's mouth, the better to introduce the alien eggs, of course.
The version 1 facehugger is a trifle wide and quite heavy. The 2.0 facehugger will be narrower, with thinner sacs.
I haven't made the molds for the version 2 mold yet, but the design looks good!